Well, my luck with Telescopes has been pretty poor, to say the least since starting this crazy Astrophotography journey.
William Optics
My first telescope the RedCat51 was an amazing little scope and it rocked the skies till my lens slipped out of the scope?!?! I have the video somewhere but can't find it right now. In William Optics' defense, they paid for shipping and fixed my little RedCat51. However, when I got it back I sold her off. Sadly the owner I sold her to had to send it back again for some other issues about a year later which is just simply a bummer.
Stellarvue
After I sold my RedCat51 I went to Stellarvue to get the cream of the crop telescope and I was over the moon when I received it but like all good things, nothing is perfect. I was getting halos on all my images of bright stars. However, I didn't think much of it as I used to get halos on my RedCat.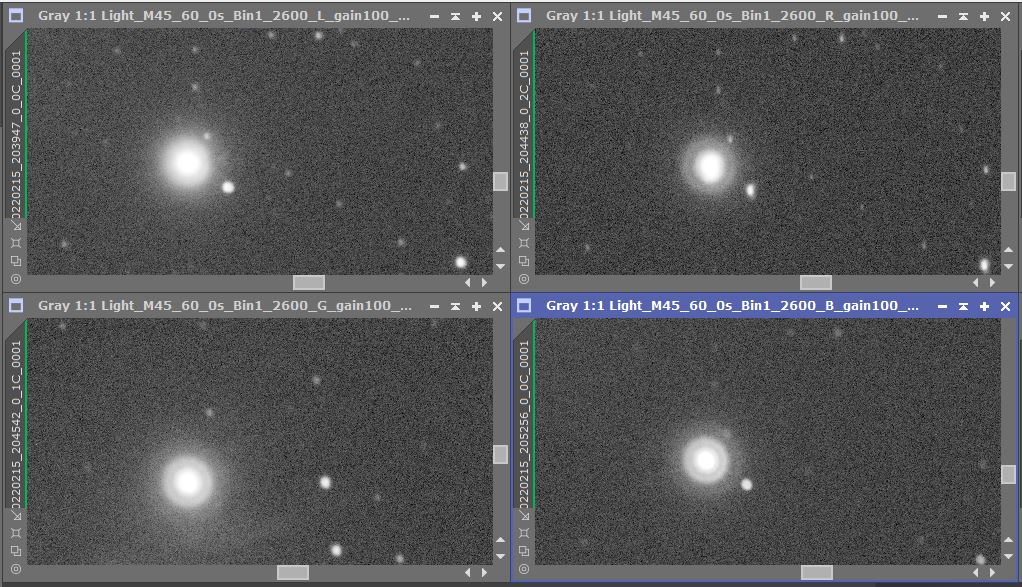 I worked first with Astronomik's and learned a great deal from their support and got ZWO and Stellarvue involved. After testing different filters, and a camera (Thanks to Vance), and also removing the flattener from the Telescope Stellarvue took back the Telescope and have been working on it for the past two months. It's en route and I plan on testing it as soon as possible to see if it's working properly. But I am still bummed out, to say the least…
William Optics Part II
Being with out a scope just sucks specially when you are into Astrophotographer so in came the Zenith 61. Oh lord lets just say OPT should have never sold me the scope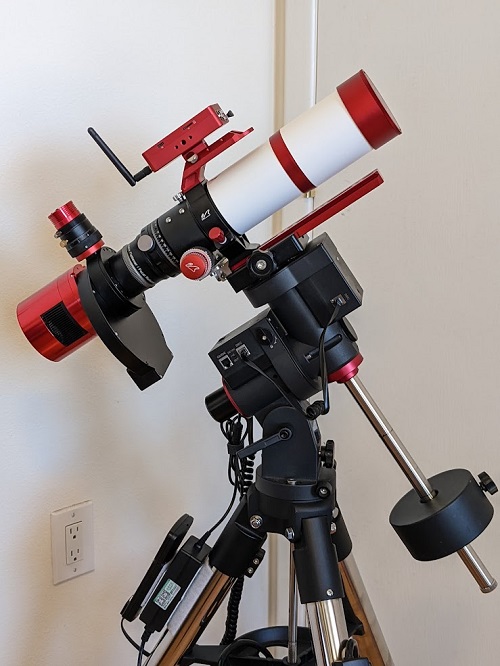 The scope is a budget scope not recommended for high-end camera gear like the ZWO ASI2600MM but OPT sold it to me anyways
OPT told me to purchase the Flat61R which is a Flattener and Reducer the stars on the edges were getting pulled no matter my distance I extended the Flat61R
After working with OPT support they said I actually needed the FLAT61A instead so I returned it and ordered the FLAT61A
After setting up the FLAT61A the stars were perfect in the corners but now I had pinched stars that almost look like the Starship Enterprise, these stars were happening on the Flat61R as well but I thought it was an issue with the flattener due to pulled stars in the corners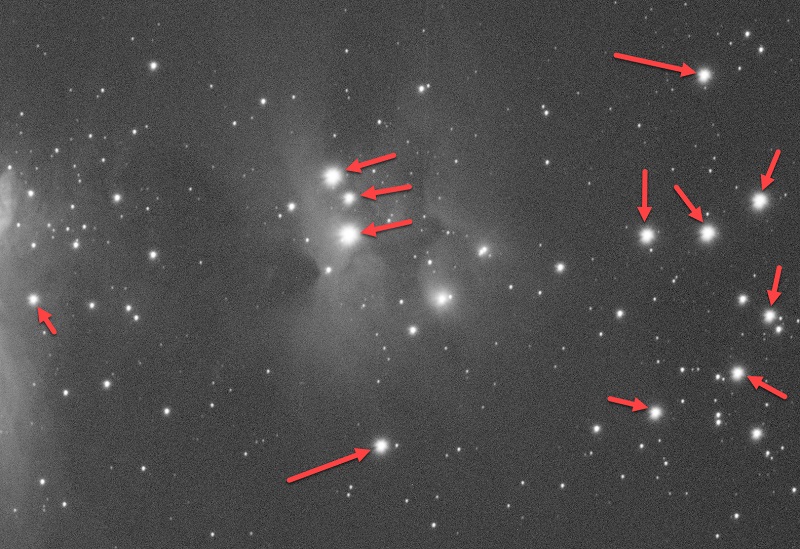 So after trying to get ahold of William Optics (no dice) and working with OPT I am to send back the scope for a refund however I found an article on Cloudy Nights that should hopefully help the pinched optics https://www.cloudynights.com/topic/630715-wo-zs61-optical-issues/. Honestly, I should just send back the stupid scope but I hate when things do not work. And to be honest it would be nice to have a working 360mm and 500mm scope for different captures of space. The hope is to get out tonight and see if the adjustments I made work, if they do I will post back with how I did all this stuff.
Till next time…