So I recently popped for the ZWO EAF (Electronic Auto Focuser) and paired it with my RedCat 51 using an amazing mounting bracket system developed by Deep Sky Dad!!! It took me roughly 15-20 minutes to tear it all down and put it together and man does it work fantastic paired with the ZWO ASI Air. I was able to stay in focus all night and shoot from the comfort of the couch and not freeze my tucas off!
Deep Sky Dad while not in the USA had the part in one week once it shipped and he does a great job fabricating the parts. Everything was created accurately and very well made. The only issue I had is when putting on my base plate is you need to make sure it's set up like the following Image. I had it flipped around the other way and it didn't work right as I couldn't slide the EAF around properly. Once I set it up like this it went together in no time.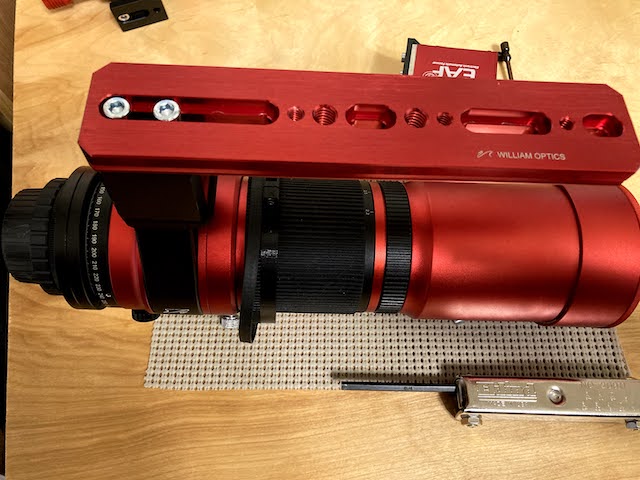 The other nice addition is I added a dedicated power supply to the Nikon D5500 which connects to the ASI Air as it offers 4 power adapters on the device! Here is an updated image of my RIG with out the front weight.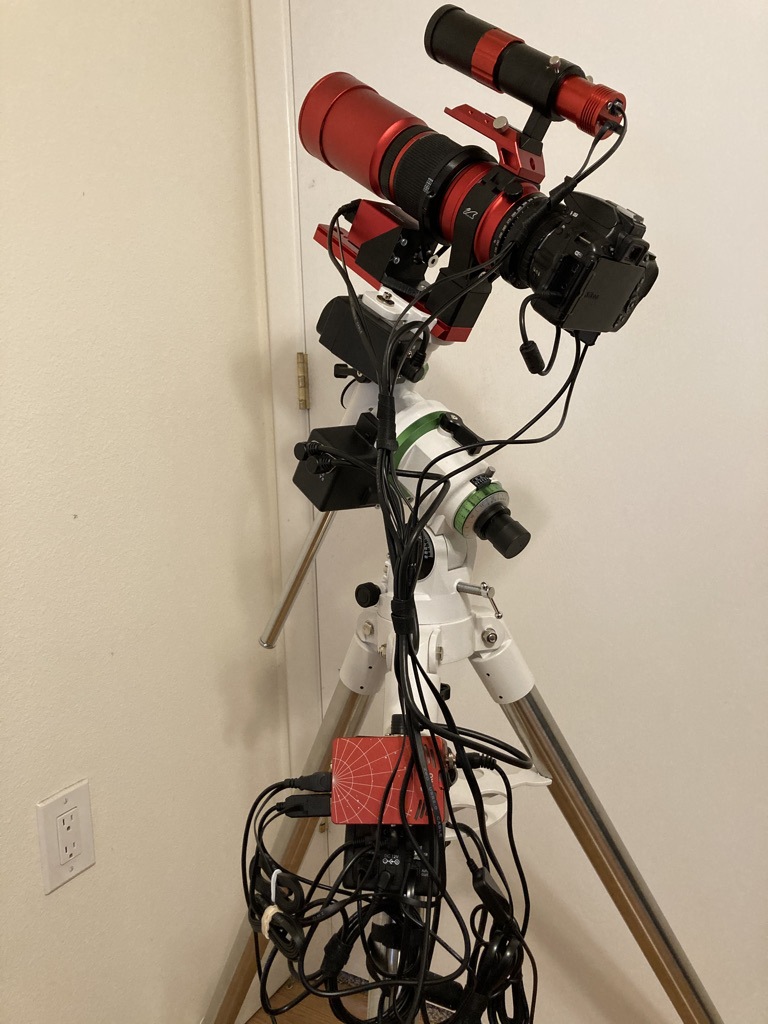 So now that everything is all set up I am staying warm from the elements and I finished shooting NGC 2023 and was super impressed with how easy it dialed into the focus point without using the Bahtinov mask. Here is an example of using the EAF and then putting on the Bahtinov mask to see how well it focused. As you can see it's perfect!
Well now that my focus is complete here is my take on NGC 2023 which was 7.6 hours of exposure, along with a link to the full resolution image on AstroBin. Till next time…
https://www.astrobin.com/gntggj/?nc=user