I recently upgraded my rig once again. This time with the ZWO ASI533MC Pro one shoot color (OSC) cooled Astro camera. What makes this OSC so lovely is the ability to cool the camera. What cooling does is helps with the noise reduction for images of deep space objects by keeping the CMOS sensor at a specific temperature all night long even if it's hot or cold outside.
Also unlike a DSLR camera, it does not have an IR filter on top of the CMOS sensor which stops Hydrogen Alpha from making it into my images. With this new camera, I will be able to shoot many more Nebula, Dark Nebula, and Galaxies in and around our universe that I could not capture with my Nikon D5500 DSLR.
Here is a new image of my rig without the counter weight.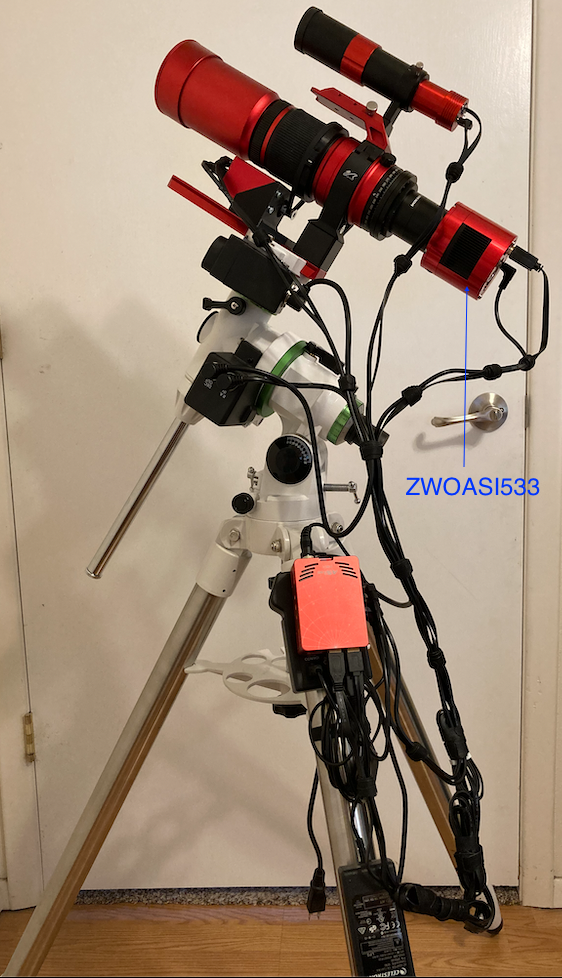 For detailed information on the camera, you can check out ZWO's site for more information https://astronomy-imaging-camera.com/product/asi533mc-pro-color. Here is a quick break down of the camera specs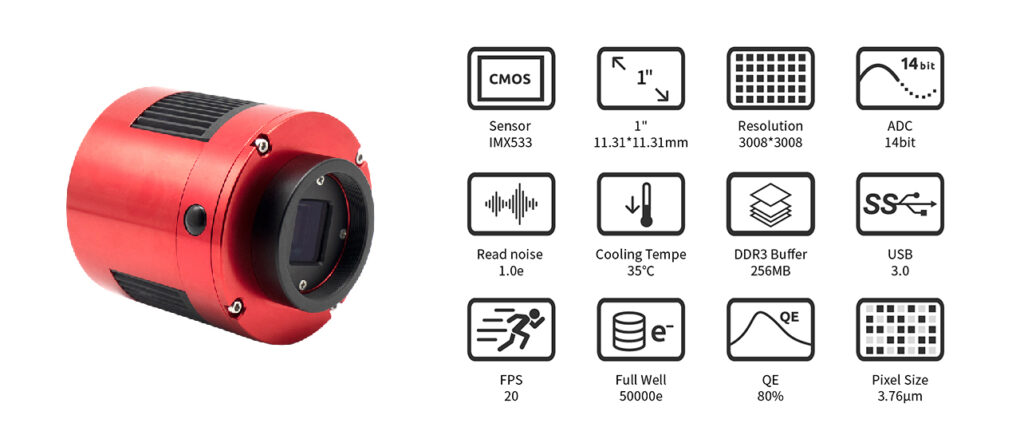 When adding the ASI Air Pro application it showed up instantly. Since the camera works best at 100 gain I only needed to make some basic changes. Based on some information from Cuiv, The Lazy Geek I set my settings to 101 gain cause why not?
Here are some screenshots inside the ASI Air application that I modified. First I set the gain to 101. ***Also every time you start the ASI Air you will need to go into the camera settings and turn on cool as it's off. By default, I set mine to -10C as that is the recommended setting.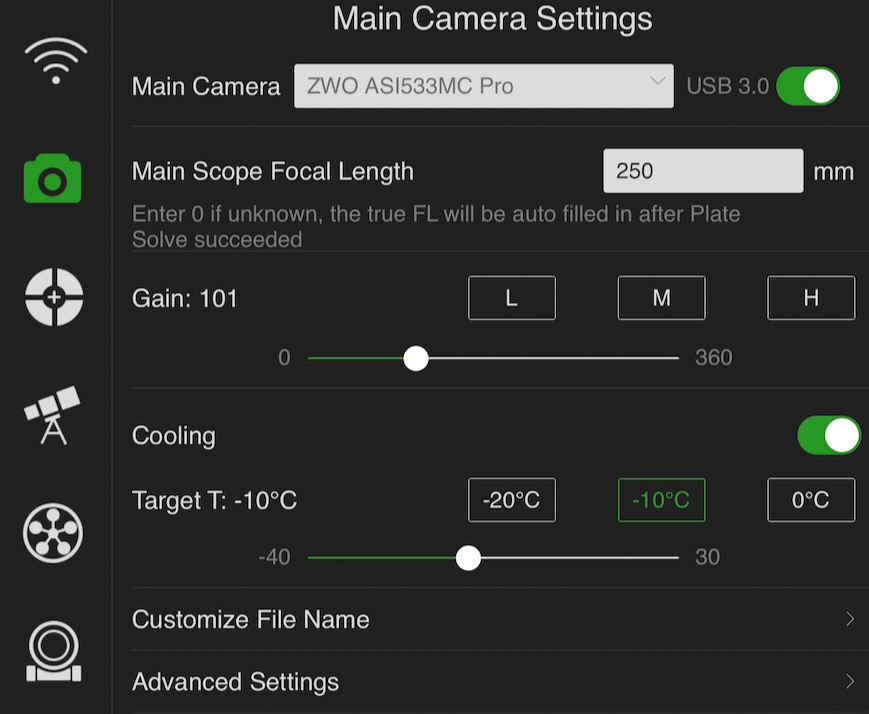 Finally I went to Customize File Name and checkmarked the Gain and Temp for my file names.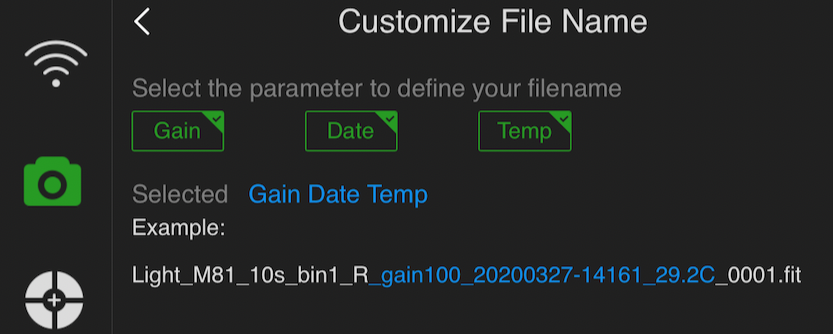 One thing I have noticed with this new camera is I am able to load taken images much faster in the ASI Air application as the file size has dropped down to 18.1MB compared to the 48.3MB I had with the D5500. Sadly it's been rather crummy weather but I was able to capture 15 minutes of M 78 which is a dark nebula located in Orion the other evening but it doesn't do this camera any justice at 15 minutes to share that image.
**Update 2/4/2021
I was able to finally have a clear night and able to complete M 78 with 4.7 hours of integration. I also applied a new process through PI which seems to help bring out much more detail from the image.