So I finally got my Star Tracker or Treker however you want to say it lol. It's all setup configured and working…well sort of I will explain that in a minute. So what do we have?
Camera: Nikon D5500
Optics: RedCat 51
Base Mount: William Optics Low Latitude Vixen-style Base Mount & Extension Bar
Mount: iOptron Skyguider Pro w/ iPolar
Tripod: Vanguard Alta Pro 263AB 100
What I have been able to do is create some pretty cool pictures with this setup but the "well sort of" is an issue with the Tripod. The Vanguard Alta Pro while a solid mount is not solid for Astrophotography and the weight it needs to handle. Out of the box, the Alta Pro will handle 15.2 pounds of weight were as my new setup weighs 14.1 and that doesn't include the cell phone and StarSense Explorer mod a dear friend created for me. So I just order a new Tripod from iOptron that can handle 40 pounds of weight so I should be doing way better in a week or two.
So with this new setup, I have been able to take longer exposure that is tracked by the Sky Guider Pro at around 15 to 30 seconds. Once I get the new Tripod I am hoping for at least 2-4 minutes of exposures possibly, however from learning on Cloudy Nights is I may need to also look into adding a guide scope and camera but I am going to see what I can do with that setup once I get it in. Also a huge shot out to Cloudy Nights. The members on that forum are just freaking awesome. They have been working with me on my issue of tracking and star trails and all and all we figured out my mount was the problem!
Anyway onto the photos…
M45 – Pleiades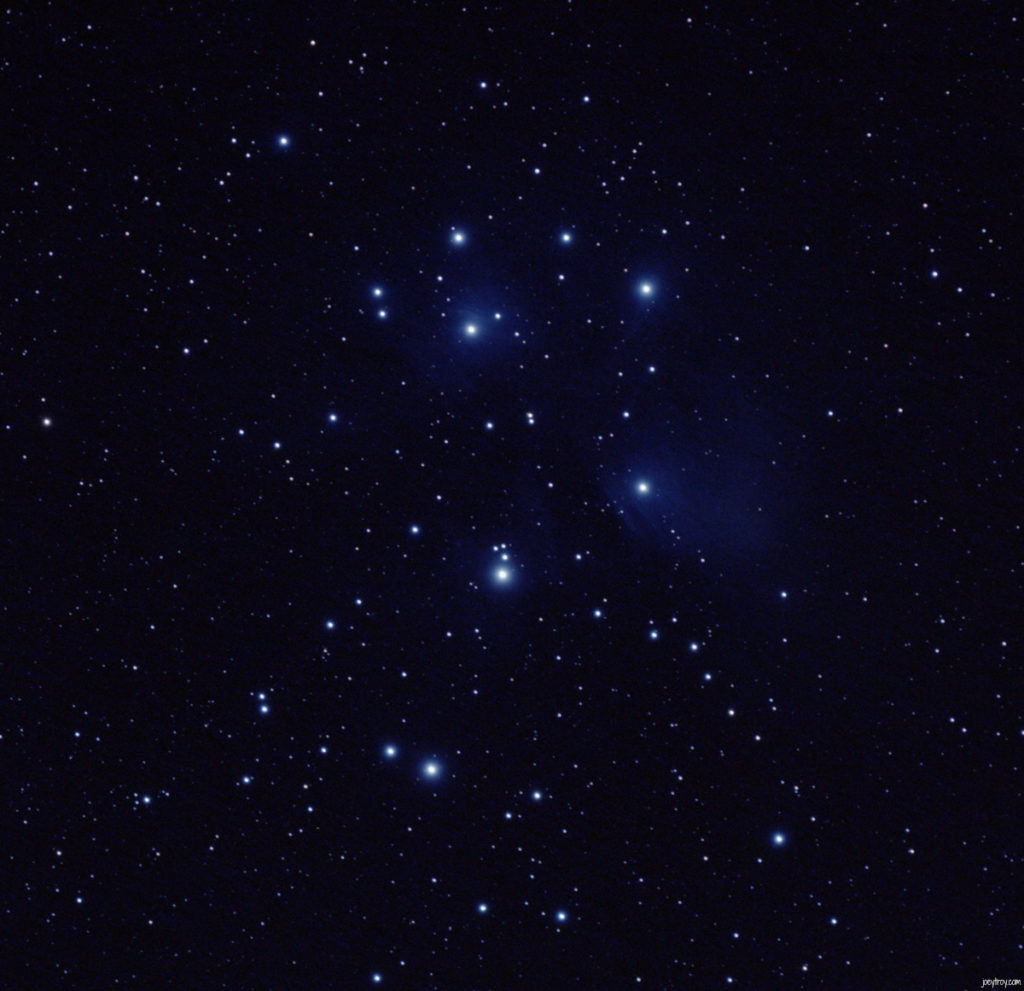 M42 – Orion Nebula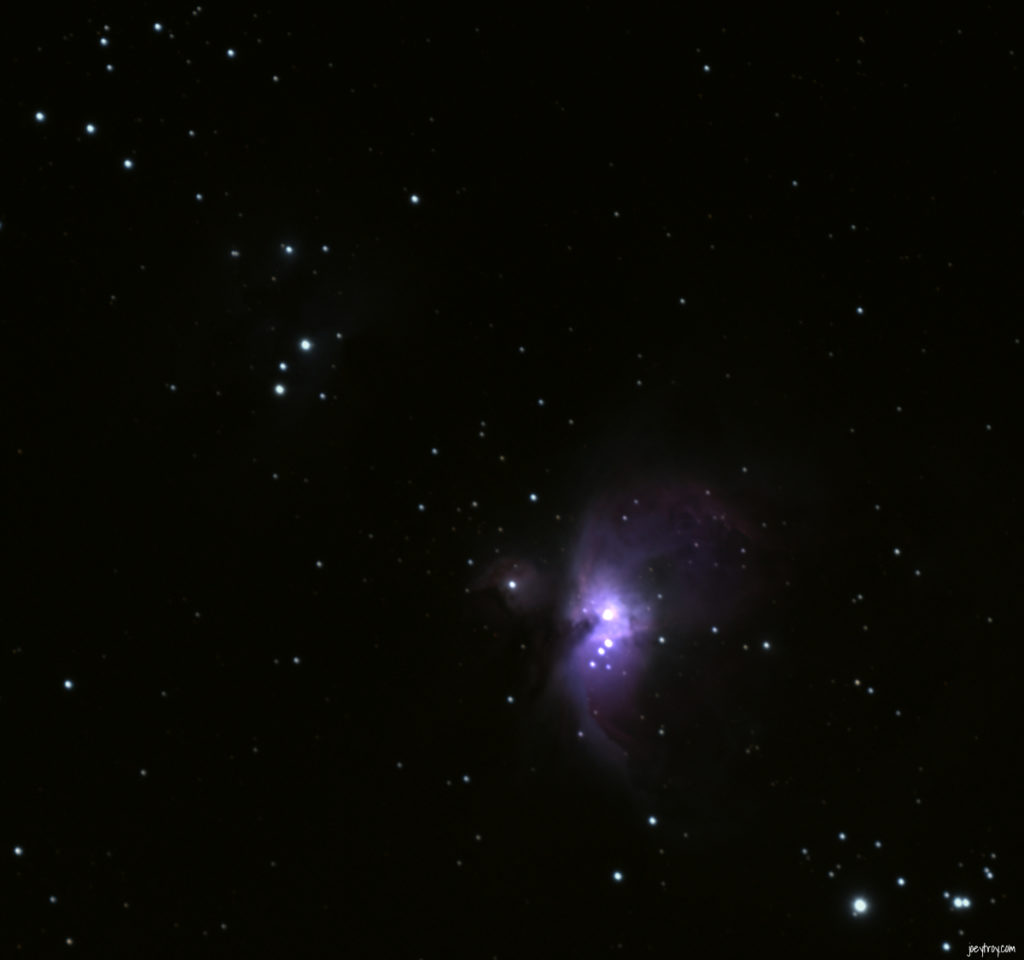 M31 – Andromeda Galaxy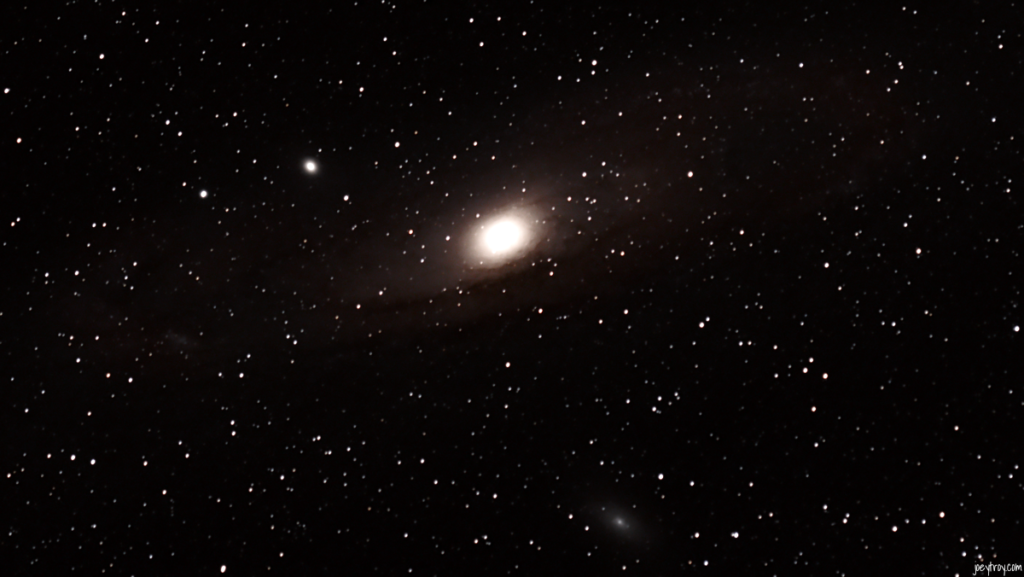 It's been a lot of fun shooting the stars lately and learning how to edit the photos. It's amazing what I start with from my simple photos and what I end with. Anyways thought I would share a little something with you. Enjoy!
---
Update: 10/16
So after using this setup it looks like I was maxing the weight of the Alto ProTripod as it only supports 15.2 pounds and my current setup is 14.1 pounds. Due to that, I was not able to go past 30 second tracking times and there also seems to be an issue with the iOptron mount as it was going more than 180° in less than 12 hours which means the mount was having issues.
I have since returned the iOptron Skyguider Pro and also Wiliam Optics Low Latitude Vixon and instead purchased the Sky-Watcher EQM35 which is a heavier duty mount that also offers GOTO capabilities and was recommended by the wonderful support staff at Sky-Watcher to work much better with my current configuration. As I continue posting on my blog I will also be working on vlogging as well to incorporate videos when it makes sense with my newfound love of the stars.
Till next time…