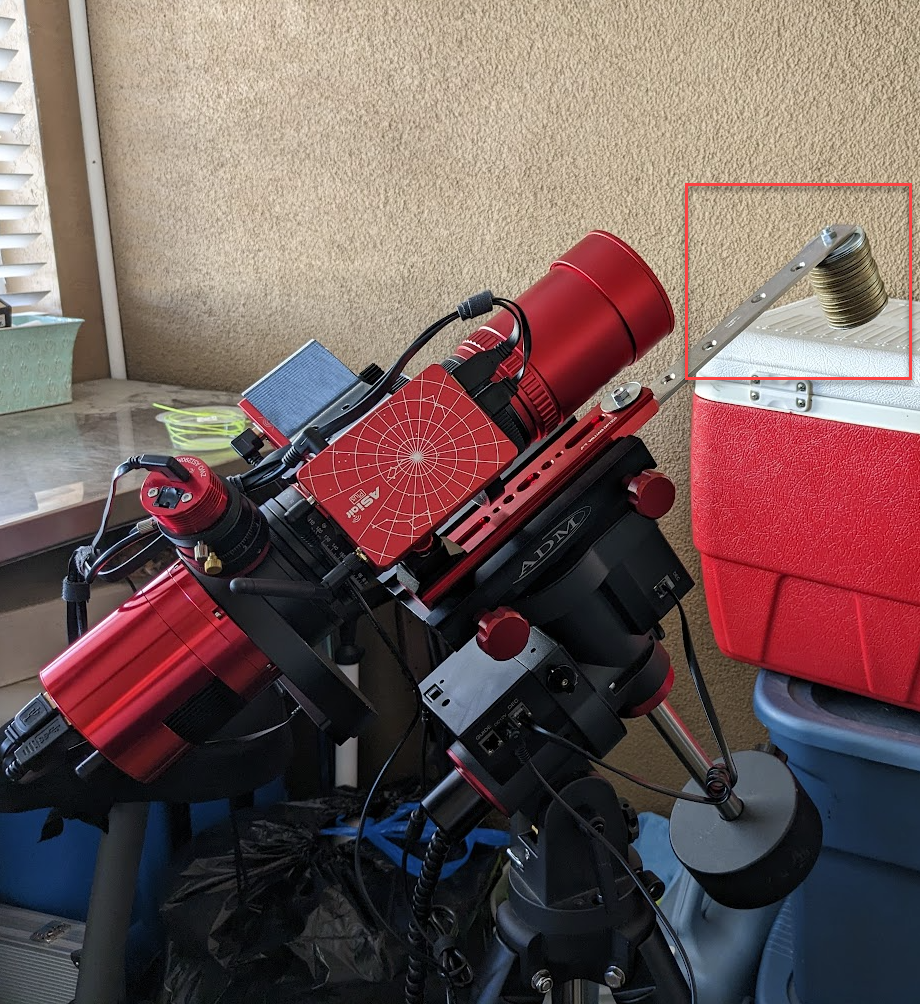 Yeah, it looks ugly I know even looking at it while I am writing this post I am thinking why the hell am I posting this? Simply put if you use an EQ mount you need balance! If not it will cause you headaches if you don't. I have been running my new RedCat51 II since September 2022 without proper balance. I mean the worse part is I even posted a video about balancing your mount when I had my Stellarvue Telescope months before.
So why didn't I balance?!?! Honestly, I thought I am using 8 pounds on top of this mount that can support 28lbs, it should be fine. But the truth of the matter is…it wasn't. My guiding was terrible and my images suffered for it and I wasted multiple subs over and over again with all my new image runs.
Here is an example of guiding without balance while imaging NGC2112 & M78
Not Balanced

And here is an example of guiding with balance on the same target and roughly the same time the next day
Balanced

If we just stop right here you can see all the spikes I had due to bad guiding and a 0.67 improvement in DEC which was all caused because I was not balanced. But wait there is more proof…now the weather has been solid and I was imaging with a Ha filter during both times but let us go one setup further and look at the FWHM and Eccentricity
Here are my settings as I am using the RedCat51 and the ASI2600MM-P in PixInsight for the SubframSelector tool

*To figure out the subframe scale you can upload one of your images to https://nova.astrometry.net/upload and go to the results page and then look at the Pixel Scale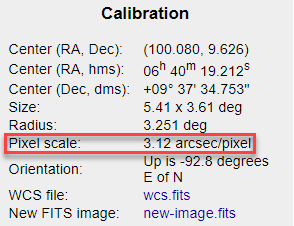 So here is my mount based on not balanced and balanced
Not Balanced
Balanced
So what in the world do these charts mean? Well without getting too technical WFHM is a scale of measuring how good the seeing is. What PixInsight does is measures this based on all your images and it creates an average inside the grey area. Our goal is to have as few blue lines outside the grey area average as possible as noted below.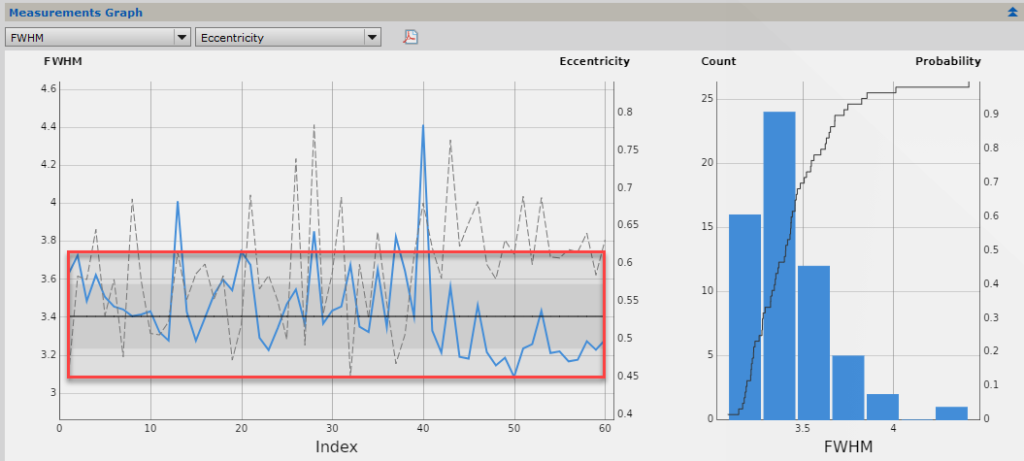 So if you go back and look at my two image runs of Not Balanced and Balanced you will see there are 11 spikes outside the average for Not Balanced and only 4 spikes on the Balanced. Each spike is a single exposure I took. The bottom line is I wasted 22 minutes of exposure on the first run of Not Balanced and only 8 minutes of exposure on the second run of Balanced. So since September 2022, I have released 146.8 hours of usable images on Astrobin but how much of that time was wasted on images due to poor balance? I don't even want to think about so just do yourself a favor and Balance even if it's Ugly!