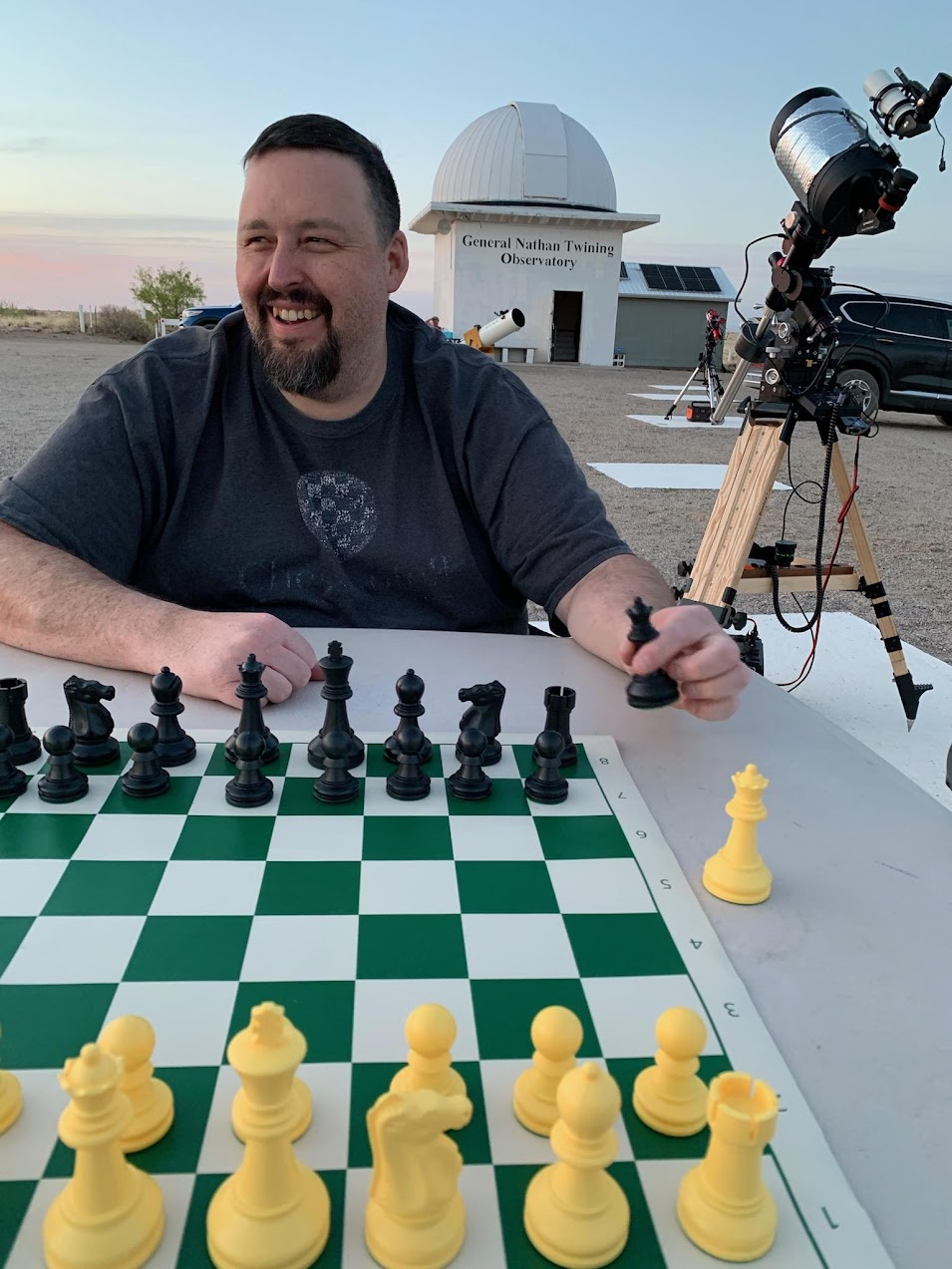 So you're into Astrophotography but your at wits end huh? Or maybe you are wanting to polish your skills?
While I have this blog and a YouTube channel packed full of content it doesn't mean it's what you are looking for. If you would like some personal time with me I charge $125.00 an hour with a minimum of 2 hours. We can spend time on anything related to Astrophotography. If you happen to be visiting New Mexico I can also take you to different dark sites to image from as well.
So who am I? Well I am Joey Troy and was born in New Mexico and have lived all over the state. After lettering in Chess, Band, and Drama during High School I dove head first into the IT industry a few years after graduation. I began work as a technical support phone agent in 1997 for America Online and never looked back. From that little call center job, I moved up the ranks of IT working for an array of industries including computer manufacturing, call center, web hosting, airplane manufacturing, banking, government, and non-profit. I have gained knowledge on the job, self-learning, and obtaining technical certifications such as Security+, VMWare, and Cisco CCNA. I have experience in building and designing cable infrastructures, WAN & LAN networks, call centers, virtualized fail-over clusters, backup solutions, company internal and external website management, security management, disaster recovery and Java and C++ programming knowledge.
In 2016 I started my side business, Black Mirror Studio LLC, and went on to create ChessNoteR which is a software for notating Tournament chess that has over 1300+ customers worldwide and is certified by US Chess. Your probably thinking what in the world this all has to do with Astrophotography? Well when COVID19 hit in 2020 there was no more Tournament Chess over the board. I tried getting into the online chess but it wasn't the same. I was going stir crazy trying to figure out what hobby I could get into. With all the news talking about this moon and that moon and living in New Mexico which has some of the darkest skies in the nation I turned to the sky.
Since imaging the skies in mid-2020 I have learned a plethora of information about Astrophotography and am very involved with the Astronomy community in New Mexico. I am a member of TAAS (The Albuquerque Astronomical Society) along with being the Technical Director & Webmaster and a member of the GNTO Committee. Also when ZWO released the ASIAIR Plus I was chosen by ZWO to be an ASIAIR Plus Experience Officer and went on to port a custom 32bit and 64bit Linux kernel for the ASIAIR Plus Raspberry Pi version. I have also released custom images of Indigo Sky, Astroberry and Stellarmate to run on the ASIAIR PRO and ASIAIR Plus through Open Astro along with giving a speech about Open Astro at ALCON 2022.
I may not know everything there is to know about the stars but I do know how to capture them and have fun doing it with technology. If you're interested please feel free to send me information through the following form and we can get started.